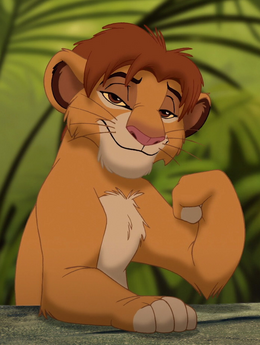 Status: Active ♥️
Hi! I'm SisiNiSawa621. You can find me here and on the Lion Guard Wiki, but mostly here.
My Favorites
Favorite Color: Purple
Favorite Animal: Koala
Favorite TLG Song: A New Way To Go
Favorite Song: Friends on the Other Side :3
Favorite Movie: Mulan
My Favorite OC (created by me): Kosa
My Favorite OC (not created by me): Nguruma
Friends, Allies, and Acquaintances
Friends
Lopez-Lopez is one of my very good friends on here and on discord.
Potato-Potato is a discussions mod and a good friend Of mine
Ava-An amazing artist with the best ships.
Ginny-an active admin, and great friend
Echo-Echo is my friend on discord.
Allies
Myers-A good ally of mine
Alyssa-One of my allies
NightPrideFan02-Another ally of mine
My Pages
Favorite Songs
A New Way To Go
The Worst Hyena We Know
Sisi Ni Sawa 😉
On the Last Night
Favorite Ships
Canon
Fanon
Shipping Gallery
Community content is available under
CC-BY-SA
unless otherwise noted.